About ChinaCIMC
ChinaCIMC is a leading Chinese Semi trailer exporter. Chinacimc.com is a professional trading firm, specializing in providing international markets with a variety of CIMC SEMI TRAILER.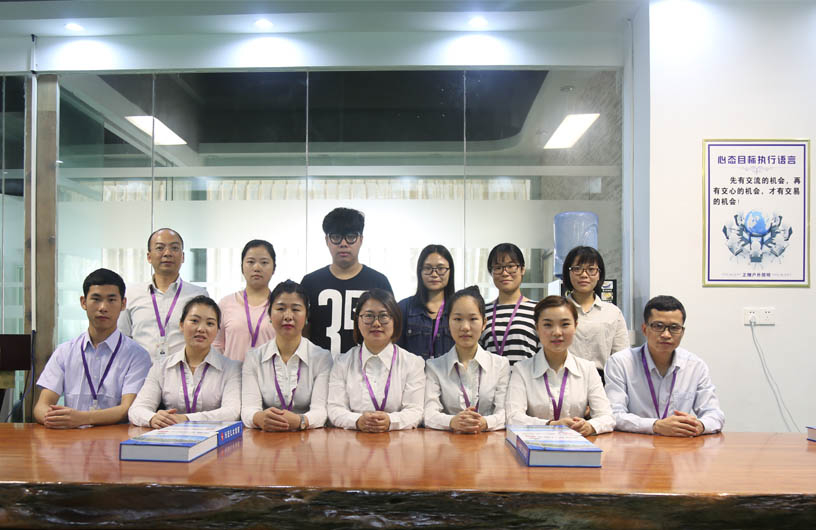 With a rich experience of 13 years, we have acquired the requisite expertise and excellence in our domain.We have an annual sales volume of ten million dollars business, containing 600-700 units CIMC semi trailers.
With a rich experience of many years, we have acquired the requisite expertise and excellence in our domain. Having scaled phenomenal heights of success, today we stand tall amidst a number of competitors across the world. A well coordinated and expertly managed operation system and professional international sales team enable us to turn orders into final products and export them to approximately 60countries and several regions across the globe.
As a cimc semi trailer supplier, cimc trailers is positioned strategically in the global market .
And the products are mailnly exported to Russian , Vietma , Malaysia , Thailand , Bangladesh , Philippines , Ghana , Congo , Angola , Senegal , Mali , Algeria , Zimbia , Zimbabwe , Ethiopia , Djibouti , Sudan and other overseas market.

We full service program is of prime importance to our customers. It ensures short lines of communication and solutions to meet their needs and give modern companies a clear business advantage.


Pre-sale Serivce: Professional design team supply personalized service according to customer's demand. Ensuring the maximum precision, the experienced engineer will review the drawings again before production.

Contract Operation: Common trailer's delivery time can be controlled within 25 working days after receive the deposit. Strict quality control system make sure perfect performance in every progress

Delivery Arrangement: According to different transport requirements, the company logistics Depart will supply customer the professional transport service. The necessary documents (such as contract, commercial invoice, packing list, certificate of china origin, certificate) can be supplied.

After-sales Service: Regularly callback aid us to know vehicles working status .Depending on this, the company can offer reasonable tech proposals. Timely parts supply guarantee vehicles work continuously. The overseas engineer is in ready all the time against unexpected needs.


Large R&D team, Strict quality control, Professional service---- our comany is your best choice of long-term partner!
---
About CIMC Group
China International Marine Containers (Group) Ltd. (CIMC) is a world leading supplier of logistics and energy equipment, headquartered in Shenzhen of China. CIMC is dedicated to supplying high-quality and reliable equipment and services, including containers, vehicles, energy, chemical and food equipment, offshore, logistics services, airport facilities, etc.
As a diversified multinational industrial group that shoulders the mission of global serving, CIMC has over 300 member enterprises and 4 listed companies in Asia, North America, Europe, Australia and others, and extensive customers and sales networks covering more than 100 countries and regions.
CIMC was founded in January 1980 as a joint venture invested by China Merchants Group and East Asiatic Company in Shenzhen and was initially managed by EAC executives. It came to be listed in SZSE in 1994 and listed in SEHK in December 2012. Currently, CIMC is a public A+H share listed company, whose main shareholders are China Merchants Group, China Ocean Shipping (Group) Company, Hony Capital, etc.
Vision
To be a global leading enterprise in the industry.
Mission
Providing high-quality and reliable equipment and services for logistics and energy industries, bringing good returns to shareholders and employees, and creating sustainable values for the society.
Core Values
Integrity & Honesty, Customer Success, Exploration & Innovation Continuous Improvement, Win-win Cooperation, Results Orientation
CIMC Vehicles (Group) Co., Ltd ("CIMC Vehicle" Stock Code: 1839) . began to manufacture and sell semi-trailers in 2002, and have been the world's largest semi-trailer manufacturer in terms of total sales volume for consecutive since 2013.
CIMC primarily engage in the manufacture and sale of semi-trailers and truck bodies for specialty vehicles. CIMC semi-trailer product lines mainly include chassis and flatbed trailers, fence trailers, tank trailers, refrigerated trailers and van trailers. CIMC truck body products mainly include dump beds for dump trucks, mixers for mixer trucks and other truck bodies for specialty vehicles.
Global Operation:
CIMC believe "global operation, local knowledge" has been our most valued competitive advantage and the key to CIMC continued growth and leading position in the global semi-trailer industry. CIMC attribute the success of global operations to capabilities in terms of cross-over design, inter-continental production and global supply chain.
CIMC believe that "local knowledge" is the other pillar of our core competitiveness. To drive long-term growth and capture local market opportunities more efficiently, CIMC leverage the knowledge and experience of localized management teams to better understand local customer preferences and regulatory requirements, which allows us to overcome difficulties arising from cultural and geographical differences.
The continuous pursuit and successful implementation of "global operation, local knowledge" has allowed CIMC to expand our business in global markets and to create synergies among our subsidiaries in different countries in terms of designs, supply chain, manufacturing and assembly as well as sales and services.
Technological Innovation:
Currently, CIMC Vehicles had over 600 research and development personnel globally. CIMC held over 800 patents on products and technologies globally, and also led or actively participated in the development of 14 national and industrial standards in China.
CIMC have been upgrading and improving our manufacturing practices and processes, focusing on modularized designs and automated production. CIMC Vehicles will continuously enhance the technology inputs, makes the technology innovation as the power source of technology upgrading, creates the values for the company sustainably.