50 Ton Lowbed Truck trailer for Sale Product Description:
CIMC Lowbed truck for sale is widely used, mainly for medium and long-distance freight transportation. CIMC lowbed truck are commonly used to transport heavy vehicles, rail vehicles, mining machinery, forestry machinery, agricultural machinery, and other heavy-duty cargo.
50 Ton Lowbed Truck for Sale structure usually adopts a concave beam frame. The lower the center of gravity, the better the stability and safety, and the stronger the ability to transport ultra-high cargo.
CIMC 50 Ton Lowbed Truck for Sale near me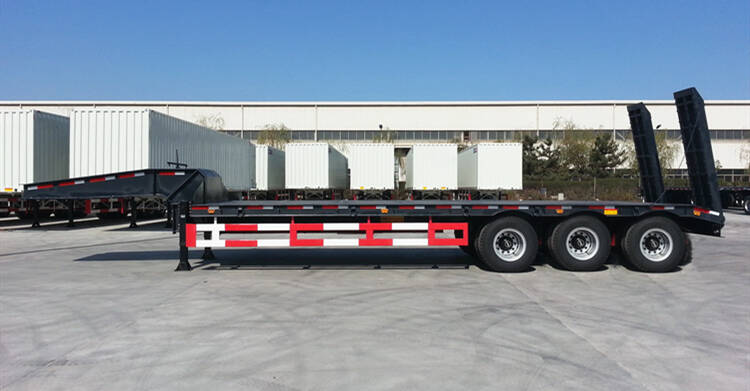 CIMC Semi Low Bed Trailer for sale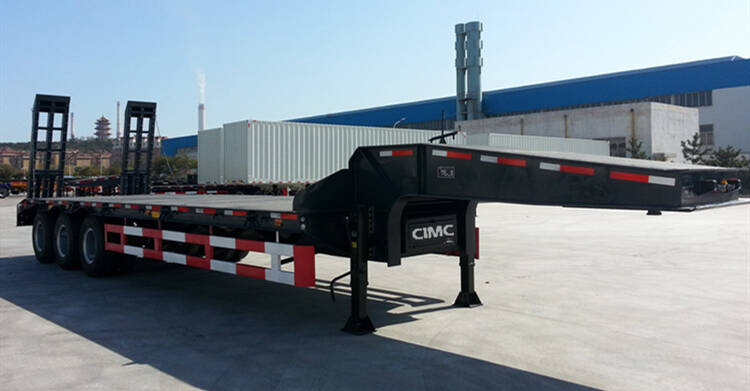 Specification:

Brand: CIMC 50 Ton Lowbed Truck for Sale
Dimension(mm): 13000*3000*2950mm
Loading capacity(T): 40-60T
Axle: 3 axle,13T/16T, FUWA / BPW / CIMC/Other Brand
Tire: 8.25R20/10.00R20/11.00R20/12.00R20
Suspension: Mechanical suspension or air suspension
Kingpin: 90#
Landing gear: JOST brand
Brake system: WABCO
Light:LED light
Electrical System: 24-volt lighting system