CIMC Aluminum Alloy Tanker Trailer Price: 25000USD
CIMC aluminum alooy tanker trailer uses aluminum alloy to produce the trailer,the thickness of the tank body is 5.2 mm,and the front and back shell is 7 mm thick.
CIMC 45000 liters aluminum tanker semi trailer uses the biggest tank-producing machine to produce the tank body. The aluminum tanker trailer for sale tank body is formed at one time, which reduces the number of welds and improves the safety of the tanker by at least 30%.
CIMC 45000 Ltrs Aluminum Alloy Tanker Trailer for Sale In Costa Rica - CIMC VEHICLE
CIMC 45000 Ltrs Aluminum Alloy Tanker Trailer for Sale In Costa Rica - CIMC VEHICLE
CIMC 45000 Ltrs Aluminum Alloy Tanker Trailer for Sale In Costa Rica - CIMC VEHICLE
CIMC 45000 Ltrs Aluminum Alloy Tanker Trailer for Sale In Costa Rica - CIMC VEHICLE
CIMC 45000 Ltrs Aluminum Alloy Tanker Trailer for Sale In Costa Rica - CIMC VEHICLE
CIMC 45000 Ltrs Aluminum Alloy Tanker Trailer for Sale In Costa Rica - CIMC VEHICLE
CIMC 45000 Ltrs Aluminum Alloy Tanker Trailer for Sale In Costa Rica - CIMC VEHICLE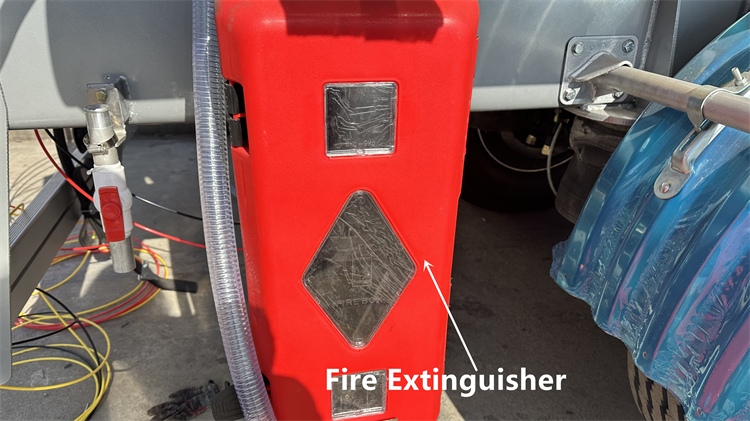 CIMC 45000 Ltrs Aluminum Alloy Tanker Trailer for Sale In Costa Rica - CIMC VEHICLE
Video of Aluminum Alloy Tanker Trailer
Specification Aluminum Tanker Trailer:
Dimension: 11500mm*2500mm*3700mm
Volume: 45000liters
Application: transport Fuel, Oil, Diesel
Tank body Material: Aluminum alloy
Tank body and separate compartment plate: 6mm
Compartments: 5 Compartment
Discharge valve: Diameter is 3 or 4 inch
Axles: 3 units, FUWA/BPW/CIMC/other
Landing Gear: JOST brand
King Pin: JOST brand 2.0 or 3.5inch(bolted or welded type)
Suspension: Air Suspension
Tire: 12.00R22.5/315.80R22.5/11.00R20/12.00R20 brand can be optional